Crawl Space Encapsulation Systems
Crawl space encapsulation's main purpose is to seal a wet crawl space protecting it from water coming through leaky crawl space walls, bugs and critters. Some steps of encapsulation like installation of a vapor barrier are required, some ones including crawl space insulation, installation of a drainage system, sump pump, and humidifier are optional. As usual there is no solution that works for all scenarios, and in each case PEP Waterproofing specialists thoroughly inspect a crawl space to recommend a solution working the best for your specific crawl space. Our estimates are free, so if you are experiencing moisture in your crawl space don't hesitate to schedule a free consultation online, or give us a call at 877-392-1511 today!
There are numerous crawl space encapsulation systems and products on the market today. At PEP Waterproofing we have selected only the professional encapsulation products that have proven themselves for hundreds of encapsulated crawl spaces. Please take a look at the products below.
Vapor Barriers
Not all crawl space vapor barriers have the same quality or construction, will last long, or perform properly to improve air quality in your home and ensure the water vapors from the ground stay out of the walls and flooring in your crawl space. A cheap plastic liner will never truly encapsulate the space, and will also deteriorate in a short period of time. Also, cheap crawl space liners can often give off a nasty odor. Since the purpose of crawl space encapsulation is to eliminate moisture, mold, odor and other nasty elements, poor quality liners just defeat the purpose.
At PEP Waterproofing we use WhiteCap Vapor Barriers that have become a household name across North America. Installation of the vapor barriers will reduce your energy usage, improve air quality, and also rid the crawl space of dirt, bad odors, mold, bugs, and other critters such as mice.
Product Overview
The WhiteCap Vapor Barrier we use to encapsulate crawl spaces is a high-strength polyethylene liner, and is cord reinforced for increased durability. The visible side of the liner is bright white in color and creates a bright, clean, seamless look when finished. The liner comes in 20 Mil and 12 Mil thickness.
Key Benefits
Heavy Duty Multi-Ply Cord Reinforced Polyethylene
Bright white appearance, blue on the reverse
Contains Fire Rated Additives
Stop/reduce foul nasty odors
Prevent mildews, mold
Prevents structural rot
Reduces energy and HVAC cost

Sump Pumps
Basically, there is no difference between crawl space and basement sump pumps. A choice of a sump pump or a combination of sump pumps is very dependable on your specific situation. If your crawl space is leaking badly it is recommended not only install primary and secondary sump pumps, but also add to the sump pump system a battery backup pump, so in case a heavy rain occurs your crawl space will stay dry.
Please check sump pumps we use for both basement and crawl space water protection by clicking the button below.
Drainage System
Due to a smaller height of a crawl space comparing to a basement, it has historically been difficult to install the proper waterproofing system there. Fortunately there is a versatile French drain style crawl space waterproofing system that is easy to install, saving time and offering reliability to the Missouri homeowners.
EZFlow French drain system PEP Waterproofing is using for crawl space drainage for years is a simple, gravel-free alternative to a conventional French drain system and is designed to work well in crawl spaces with standing water. It is lightweight, durable, requires less gravel backfill due to its design and can work in just about any application as a sustainable solution to water collection and management.
Product Overview
EZflow drain combines the pipe, aggregate and mesh in one product. A 10 foot long slotted pipe surrounded by Poly Rock (polystyrene aggregate) and enclosed in a geotextile mesh, EZflow is uniquely designed with "flow channels" meant to increase void space which provides improved water flow rates up to 35 percent. It also means a greater storage capacity and structural integrity to resist compaction.
Key Benefits
Geosynthetic aggregate pipe
Convenient installation
No gravel needed
Environmentally friendly
Highly reliable
Long lasting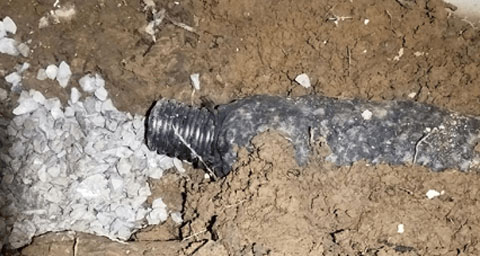 Crawl Space Insulation
Crawl space insulation is a next step to energy efficient home. If you are experiencing high energy bills you would likely benefit from sealing voids with spray foam and properly insulating the home.
We recommend spray foam insulation installed in crawl spaces to deliver real savings on your energy costs. Spray foam is quick to install since PEP Waterproofing has the proper equipment, cures hard in a closed cell, and will prevent air infiltration. This foam is inorganic, meaning it will not let moisture in. It is closed cell in nature, so unlike fiber insulation, it won't rot or wear out over time. Spray foam insulation creates both a thermal and air flow barrier system in one.
Another product we use to insulate a crawl space is WhiteCap Insul-Liner. It is not only a reflective radiant barrier and insulation, but also a vapor barrier taking encapsulation to the next level and providing protection against humidity and moisture.
Product Overview
Insul-Liner is composed of insulating layers of aluminum foil, polyethylene backing, and closed-cell polyethylene foam, making it an all-in-one solution for heat, condensation and cold in both your basement and crawl space. Unlike standard fiberglass insulation, Insul-Liner is resistant to mold, is not harmful to your health, and does not provide nesting for rodents, bugs and birds.
Key Benefits
Mold resistant
saves on energy
lower utility bills
protects heat transfer
keeps out pests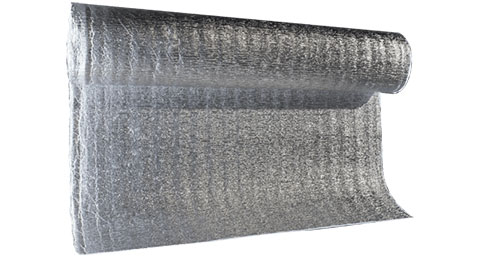 Crawl Space Dehumidifier
In addition to installation of of crawl space vapor barriers and crawl space encapsulation, we also can install effective and affordable crawl space dehumidifiers. A dehumidifier is an essential tool in a complete crawl space encapsulation system. Humidity must be controlled and our dehumidifier from Santa Fe™ is made just for crawl spaces. We consider the crawl space dehumidifier to be the "cherry on top" of a crawl space environment which has WhiteCap® liner installed and all of the vents closed.
Product Overview
Only 12″ wide and 12″ tall, the Santa Fe crawl space humidifier can be stationed where no other traditional dehumidifier can. The dehumidifier has a superior design: integrated vertical or horizontal air exhaust outlets offer the crawl space contractor multiple options when positioning the Santa Fe in tight quarters.
Key Benefits
Small 12″ x 12″ x 21″ area fits well in low crawl spaces, basement closets and other tight spaces
Fits between floor joists for hanging installation
Rotating exhaust outlet for both horizontal and vertical discharge