Drainage Channel Waterproofing System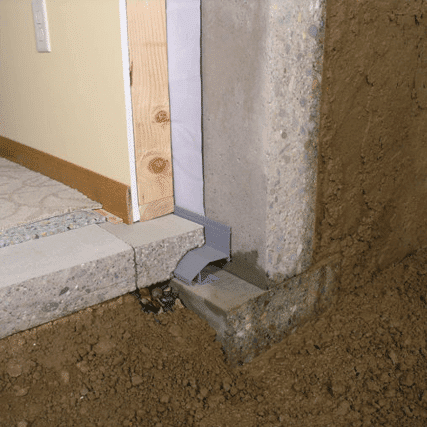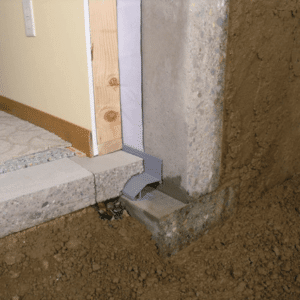 For interior basement waterproofing we can install GUARDIAN® a footer channel drainage system that is a result of more than 30 years of experience, testing, and dedication to finding the best solution to repair wet, leaky, or flooded basements. GUARDIAN® collects basement water seepage right where it occurs, the wall/floor joint. With its compact size, the GUARDIAN® track is designed to install quickly on the footing, limiting the amount of concrete that needs to be removed and replaced saving precious labor hours and the backs of your installers.
To install GUARDIAN® less than 6 inches of concrete needs to be removed from the basement slab. Since no digging or trenching is required, the amount of time spent hauling and disposing of mud and gravel is greatly reduced.
System Overview
Water enters the basement waterproofing system through weep holes drilled into the bottom course of block and is directed through the channels, sitting on the footer, to the sump pump. GUARDIAN® does not hinder the movement of water like other systems. Its open back design lets water move freely and quickly without "bottlenecks." Unlike "drainage tile," GUARDIAN® interior basement waterproofing will not allow water to wash in and out of the system leading to a drier and healthier basement environment.
Open Back Never Restricts Water
Bone Dry Cement Seams
Catches Water From The Face Of The Wall
Much quicker installation